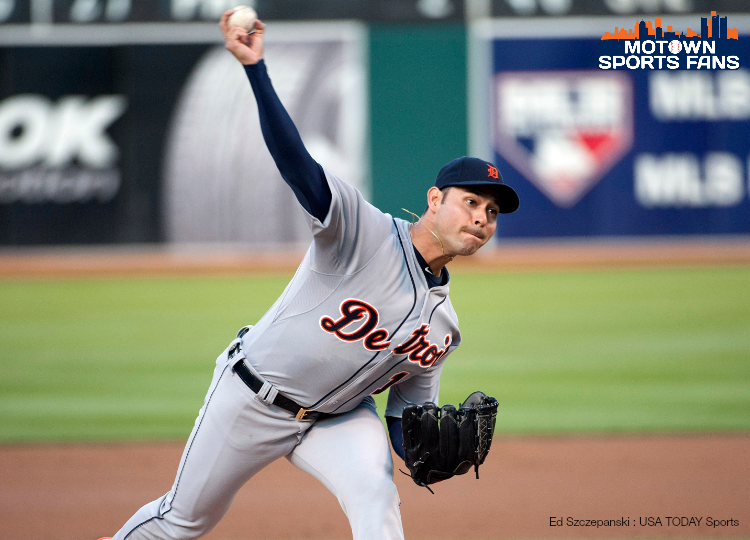 Sanchez's Gem Wasted
I had an entire article written, about how the Detroit Tigers had weathered the storm, and restored order…needless to say, it's been deleted. It was a rather rough ten days for the Tigers, which saw them get swept at the hands of the lowly Cleveland Indians, following triumphant Tigers sweeps of Baltimore and Boston. Detroit then returned home and lost an ugly series to the Texas Rangers. It wasn't so much that the Tigers lost a few games, it's the manner in which they did. Their starting rotation all got bruised, with the exception of Anibal Sanchez. The starters faltered so bad, that the bullpen was so overworked that Danny Worth threw a complete inning of relief. In fact, Danny struck out two with a crippling knuckleball.
On Wednesday night, Sanchez was at it again. He held the team that leads the majors in run differential (by a long-shot), to just 3 hits and a single walk, over 8.1 shutout innings, while fanning 9 Oakland hitters. The A's hardly threatened, while Sanchez was on the hill. Sanchez was replaced by closer Joe Nathan, after Anibal surrendered a one-out double to Coco Crisp. Nathan entered the game, and gave up a single, which could've been caught by Castellanos, pushing Crisp to third. Donaldson followed with a first pitch, walk-off home run. Kazmir also hurled a solid game for Oakland, with the caveat being Torii Hunter's second solo shot in as many days, which stood as the only scoring…until that fateful ninth inning.
Wednesday's game marked just the second time in the past 10 days, that the Tigers were able to hold their opponent to less than 5 runs…the other being Sanchez's previous start versus Texas. Hopefully, tonight's inspired performance by Sanchez will put the Detroit rotation back on track. While it starts with the rotation, the bullpen also needs to pick up their game. Joe Nathan has 12 saves, but he's already blown more saves this season, than in his previous 4.
On Tuesday, the Tigers won it with a go ahead RBI, as Austin Jackson beat out a double play. That RBI was completely manufactured by Rajai Davis, who was inserted as J.D. Martinez's replacement. Davis stole third base, while the catcher was throwing the ball back to the pitcher. It sounds like a risky ordeal, but Davis made it to third without a throw. Rajai had noticed that Norris was lazily tossing the ball back to the pitcher, so he took advantage of it. "I thought it was possible after the first throw back from the catcher. I took the circumstances into consideration. No one was expecting it.", Davis said.
The Tigers are still leading the Central division, and we expect them to be there for the remainder of the season. That isn't the question, the question is how far can the current roster make it into October? Sure, the season will hold its ups and downs, but we need to learn from both and become a better team for the playoffs.  Another solid bat in this lineup would do wonders. The Worth/Romine experiment is beginning to crumble, offensively anyway. This combo is a combined .220ish in OBP, and sub .200 BA. One soft bat in the lineup isn't a problem, but when you surround that position with Castellanos, Avila, and J.D. Martinez…it's an issue. The bullpen being the other area of contention. There are a couple of promising signs, but there is also some dead weight. Will Hanrahan provide some stability? He's expected to begin a rehab stint in a couple of weeks, ultimately joining the Tigers in late June. Perhaps then we'll finally bid adieu to Phil Coke.