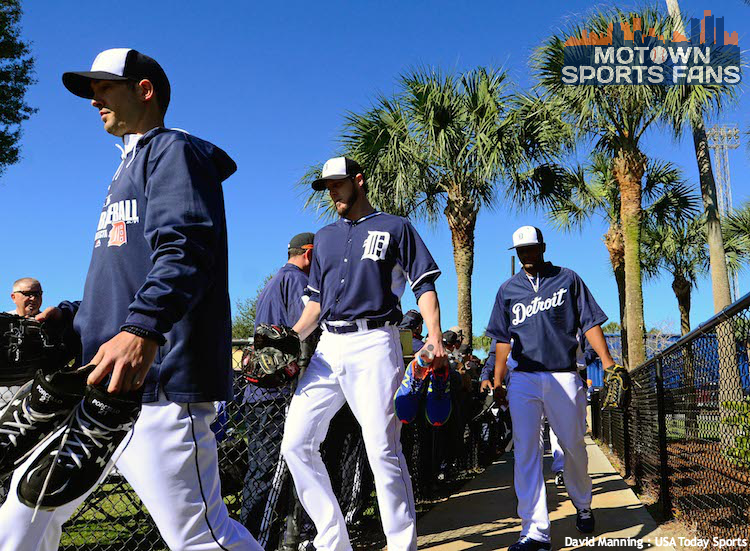 Scouting the 2014 Detroit Tigers' New Additions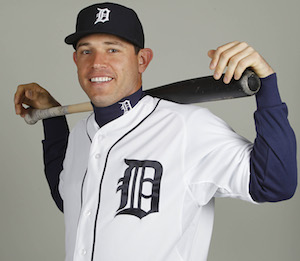 Ian Kinsler
Ian Kinsler (2B) was one of the more controversial pickups during the offseason. We all know he was acquired through a trade with Texas, in exchange for Prince Fielder. While we will surely miss Prince's power at the plate, we will appreciate the dramatically improved the infield defense and added speed and wisdom on the basepaths. You won't see Ian Kinsler eating fans' nachos between plays or belly flopping 6 feet away from third base in a rundown that never needed to happen. Fangraphs ranks Kinsler as the 56th best baserunner of all time. He has stolen 30 bases and hit 30 homers in the same season…twice. (only 12 players have ever done so) Kinsler is also a 3 time All-Star at second base (2006, 08, 10). In 2011, he had a streak of 28 successful steal attempts, and he's been quoted as wanting to use more of that talent in 2014. While his numbers have been down over the past two seasons, this has largely been attributed to an injury from 2010. He's lost 15 pounds during the off-season, and is poised for a surge in 2014. Look for Kinsler and Iglesias to turn several stunning double plays.

Ian Krol
Ian Krol (LHP) was involved in what is being regarded as the worst move of the off-season. Krol was acquired in the Doug Fister trade, in which the Tigers also received Steve Lombardozzi and pitching prospect Robbie Ray. Fister will be missed, but we'll focus on the bright side. Smyly is deserving of a spot in the rotation, Krol helps shore up the bullpen (a clear weakness in the 2013 Tigers), and the Tigs acquired a likely 2015 starter (if Scherzer doesn't re-sign) in Robbie Ray. In 2013, his first in the majors, Krol pitched out of the bullpen for the Washington Nationals. He threw 27.1 innings, and had 7 unintentional BB, while striking out 22. His 2014 role will be to match up against lefties in the later innings. He throws a low 90's tailing fastball, and adds a 1-7 biting curve as his out pitch.

Robbie Ray
Robbie Ray (LHP) is projected as a future 3rd starter in the big leagues. While he isn't expected to compete for a role on this year's club, a promising hard throwing (93-94) lefty in the organization is always nice to have. The 22 year-old was moved up to AA last season, and showed that he was maturing as a pitcher. Ray lowered his ERA, increased his wins (11-5), while knocking down a 10.1 K/9. In 142 innings with Nats affiliates, Ray totaled 160 K's with 62 BB's. The knock on Ray is his below average breaking ball. Robbie must develop a quality off-speed pitch, if he is to fulfill the hopes that Dave Dombrowski has. If Ray falters, the Fister deal will go down as a loss for DD.
Joba Chamberlain
Joba Chamberlain (RHP) was another risky addition. Detroit chose not to exercise their option on Veras (who later signed for more money with the Cubs), and spent nearly as much on Joba. Chamberlain does possess a mid to high 90's 4 seamer, but since his first few seasons in the Bronx, he hasn't shown much effectiveness. Remember when Chamberlain was a killer coming out of the bullpen for the Yanks? Then they brilliantly moved him into the rotation? Since that move, Chamberlain has been below average. The fastball/slider hurler doesn't have enough pitches in his arsenal to fill a rotation spot, but he could prove to be valuable coming out of the pen. In 2010, Joba had Tommy John surgery. He came back in 2011 to pitch quite well, until then he broke his ankle while jumping on a trampoline. After returning from that injury, the numbers are quite ugly. Let's hope the smaller spotlight of the Motor City helps, and he can recapture some of the magic from seasons past.
Joe Nathan
Joe Nathan (RHP) fills a gaping hole from the past two plus seasons. Nathan saved 43 games last year for the Texas Rangers, with an ERA of 1.39. Nathan's saves aren't what we're used to in Detroit. There are rarely the heart attack moments that have plagued Tiger fans, since the bengals picked up Urbina. Say goodbye to "saves" of turning 3 run leads into 1 run wins. Now, it's going to be 3 nails in the coffin. Despite turning 39, Nathan has continued to show his consistency in the closer role, striking out 73, while walking 22 over 64 innings of work. Perhaps pitching in Comerica, rather than home run friendly Arlington, he can lower his home runs allowed…2. 😉

Rajai Davis
Rajai Davis (OF) coming into town was little more than a footnote for most fans, but his signing is perhaps more telling than any other. Davis wearing the old English "D", signifies a shift in philosophy for Detroit. After a season that saw the Tigers steal the fewest bases in the league (35), they picked up a player that swiped 10 more than that. In the past 5 seasons, Davis has poached at least 40 bags in 4 of them, topping out at 50 in 2010. Along with the addition of Kinsler, this year's Tigers are going to add a new dimension to the offense. Davis' speed also helps improve the outfield defense. He is expected to platoon in left with Dirks, but his experience and speed will allow him to spell Jackson in center as well. The platoon idea is base on his career BA versus right and left-handed starters, at .249 and .300 respectively.

Nick Castellanos
Nick Castellanos (3B) is perhaps the biggest question mark for the 2014 version of the Detroit Tigers. With Fielder shipped off to Texas, an infield position was left vacant. Castellanos (21) is rated as Detroit's top prospect, but he's only played in 11 games with the big club. I don't expect much from him this season, but we won't know for sure until he has his shot. He is projected to become an above average player, but he isn't one at the moment. While his natural position is third, he was moved to the outfield last year, in order to give him a better shot at making the major league roster. This move delayed his defensive progression at third, where he will start this year with the Tigers. His defense is the only weakness in the 2014 Tigers' infield, so much so, that Omar Vizquel was tasked to make a special trip to Castellanos' home to work with him during the off-season. That shows great dedication on both of their parts, but it also demonstrates just how green Castellanos is. If this experiment doesn't pan out, it throws quite a monkey wrench into Detroit's plans. They'll likely have to move Miggy back to third and slot Lennerton or VMart in at first, which would be another questionable move. Let's hope the kid can get up to speed quickly.

Questions for you
What do you think we can expect from Nick Castellanos?
Will the Tigers repeat as Central Champions?
How far will the Tigers make it in 2014?
Share your thoughts!