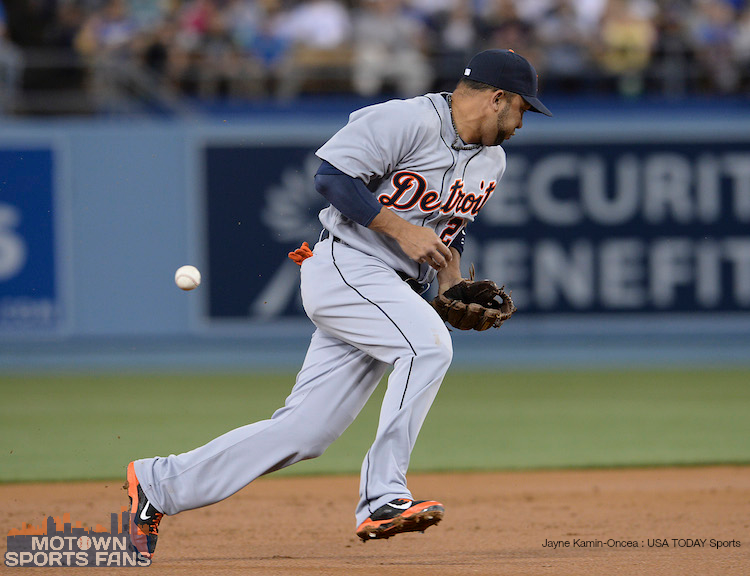 Detroit Tigers Moves & Dave Dombrowski's Mulligan
Alex Gonzalez Released
On Tuesday morning, the Detroit Tigers released SS Alex Gonzalez, refueling the talk of Stephen Drew (don't hold your breath). If you only watched the season opener, when Gonzalez drove in a walk-off winner, that news may surprise you, but things went downhill from there. Gonzalez  was hitting just .167 and committed 3 errors in just 8 games started at short. The news didn't come as much of a shock as when he was acquired in exchange for Steve Lombardozzi…who now happens to be playing quite well in the Baltimore everyday lineup, hitting a .290 average. The kicker to this situation is that the Tigers have donated a piece of the Doug Fister trade, and have absolutely nothing to show for it. Meanwhile, the Washington Nationals are still waiting to see Fister in action. Fister is going to be sidelined until mid-May or June, nursing elbow and lat injuries.
Danny Worth and Andrew Romine will split time at shortstop. Perhaps this move inspired Romine, as he went 2 for 2, with a walk and two stolen bases yesterday.
J.D. Turning Heads / Called Up
At the end of Spring Training, the Houston Astros released (LF) J.D. Martinez. The Tigers picked him up, hoping he would refine his swing and be able to contribute to the 2014 big league squad. J.D. impressed early and often. Martinez clobbered 10 home runs in just 17 games, hitting five of those bombs over his last three games.
Martinez hit (.303 / .336 /.846) for the Mud Hens. This is encouraging, but not necessarily an indication that he will become the player he was projected to be after his debut in 2011. During his stint in Toledo, Martinez excelled against right handed pitching (.367 / .415 / 1.000). If JD can translate his AAA success at the major league level, he could see a fair share of time in left field. That being said, Rajai Davis has displayed uncharacteristic positive numbers against righties. Of course, the season isn't even a month old, and players don't usually depart from 8 years of history. If and when Davis falls back to his usual performance vs. RHP, Martinez will have the chance to prove himself. Don Kelly is also in the mix for time in left.
Detroit Tigers, Sitting in First Place
The Tigers are currently 9-6, good enough to put them atop of the AL Central. Detroit also boasts the second best winning percentage in the American League. This, despite the slump that Miguel Cabrera is mired in. That's quite impressive, because many "fans" complained during the offseason that Cabrera was the only left hitter on the team. There are still question marks in the bullpen, but at least Joe Nathan stopped "winning" games and started saving them instead.

Get your officially licensed MLB
Miguel Cabrera Tigers Jersey
and other Detroit sports items at Fanatics! Each month, we will draw a random name from all members of the email list and commenters, and award a $25 eGift Card for use at Fanatics!
Should the Tigers pursue Drew, even if they're in first place in June?
What position(s) do you think needs work?