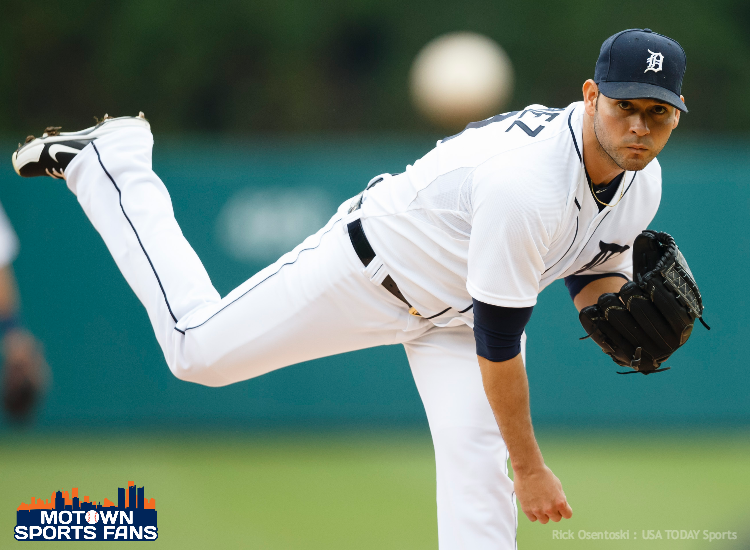 Sanchez, JD Put the Tigers Back on Track
It's been a long month for the Detroit Tigers and their fans. Since their glorious sweep of Boston, in Boston, the Tigers are a hideous 10-20, including today's victory. The losing was bad enough, but the complete meltdowns have been hard to swallow. How can a team appear so dominant, only to become so anemic? Take heart, Tigers fans, better days are ahead!
Ok, it's been a difficult month, but there have been some improvements and signs of hope. Eugenio Suarez, being one of those bright spots. Granted, it's only been a couple of weeks, but he has demonstrated the ability to drive the ball, as well as provide acceptable defense. Previous to Suarez's arrival, the shortstop position has hit sub .200, while also turning in questionable defense. Suarez is currently hitting .303/.395/.667 with a wRC+ of 191. Yes, it's a terribly small sample size of ABs, but he's excelled at every previous level. What is even more surprising is that he is producing, despite never playing above AA, prior to this year.
What's up with JD?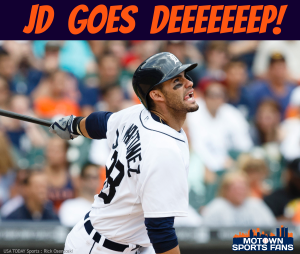 Early in the season, the Tigers picked up JD Martinez from the Houston Astros dumpster. He immediately began crushing the ball in AAA, and he was rewarded with a call to the big club. His performances were progressively getting worse, when something happened. He went from looking like a lost, Alex Gonzalez at the plate, to appearing like an All-Star in his approach. JD is currently riding a nine-game hitting streak, and has cranked out 3 home runs in the last 4 games. He has raised his BA from the .230's to a nice, round .300. Way to go, JD!
Sanchez is Dominating
Anibal Sanchez delivered another outstanding performance, holding the Royals to a single run, over 7 innings. Could the AL Cy Young award remain in Detroit? It is possible, if Sanchez continues his dominance. Sanchez leads the league in batting average against, at .182. He has also only allowed 45 hits (3.75/start). Having the bullpen preserve his leads would be nice, and today was a step in the right direction. Perhaps only appearing 3 times in 2 weeks is what Joe Nathan needed, as he struck out all three batters he faced in the ninth. It was a much needed, rare, smooth inning from the Tigers' closer.
Verlander?
What's up with JV? I'm sick and tired of hearing about the decrease in velocity. The majority of major league pitchers cannot hit 98 mph ever, let alone in the 8th inning. Verlander can and has done that this year. I don't know what is wrong with him, but it certainly isn't a question of speed. He's given up the most hits, among qualifying starters. I'm going to mention something that may sound wacky, but could be a possible solution. Verlander is the league leader in innings pitched over the past 5 seasons. Perhaps, Detroit could squeeze some additional years from him by converting him into a closer. The Atlanta Braves' John Smoltz enjoyed success when he was moved to ninth inning duties. The Tiger bullpen is in a horrible state, with the only consistent option being Joba Chamberlain.  Alburquerque has been up and down, but the rest of the pen has fallen…hard. Putting Verlander in 8th or closing would allow him to let it rip for an inning, knowing that he's only throwing an inning. Provided Nathan gets his crap together, they could go Joba, JV, Nathan to close out games. Just something to chew on.